Date: 22. and 23. 9. 2022
Place: Scott.Weber Workspace Visionary Holešovice Building
The conference program was created to inspire both top managers and HR and operations managers. The conference will be a combination of presentations of the experience of major companies and a number of workshops, where participants will have space for questions and sharing experiences, concerns and achievements. The past and the future will be interconnected in 3 key areas:
CHALLENGES OF THE NEW BUSINESS ENVIRONMENT AND FLEXIBILITY
How to respond flexibly to changing conditions, the ability of companies to adapt quickly
How to adapt working conditions to new needs, working conditions of the future
LEADERSHIP AND NEW GENERATIONS
How to change the approach and thinking through the company structure
How to adapt leadership and motivation to the needs and expectations of new generations
SUSTAINABILITY
How to ensure the sustainability of processes so that they are stable, but at the same time easy to adapt to change
How to ensure the stability, loyalty and well-being of employees as bearers of know-how and growth potential of the company
The conference will be attended by representatives of leading companies such as. Albert, Robert Bosch, Komerční banka, BIKE FUN International, Thimm Obaly and others. Individual topics will be discussed by presenters with participants at group workshops according to their interests and specialization.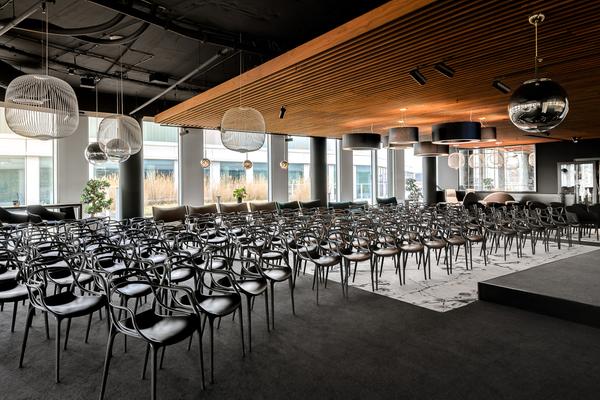 The conference will take place in one of the most modern office buildings in the Czech Republic, Visionary in Prague's Holešovice, which represents the best of current trends in modern construction. The building is a holder of LEED Platinum and WELL Gold certificates, which confirm a healthy environment. Conference participants will be able to experience for themselves the possibilities offered by the spaces of the future. The general partner of the Back to the Future conference is scott.Weber, which provides unique modern workspaces in many locations.